I just bought a book on runes for the rune reading kids. It was tricky to find one without any spellcasting or divination, just linguistics. I don't want any new-agey silliness. I hope this fits the bill.
Reading the Runes, by R.I. Page
They are so into it.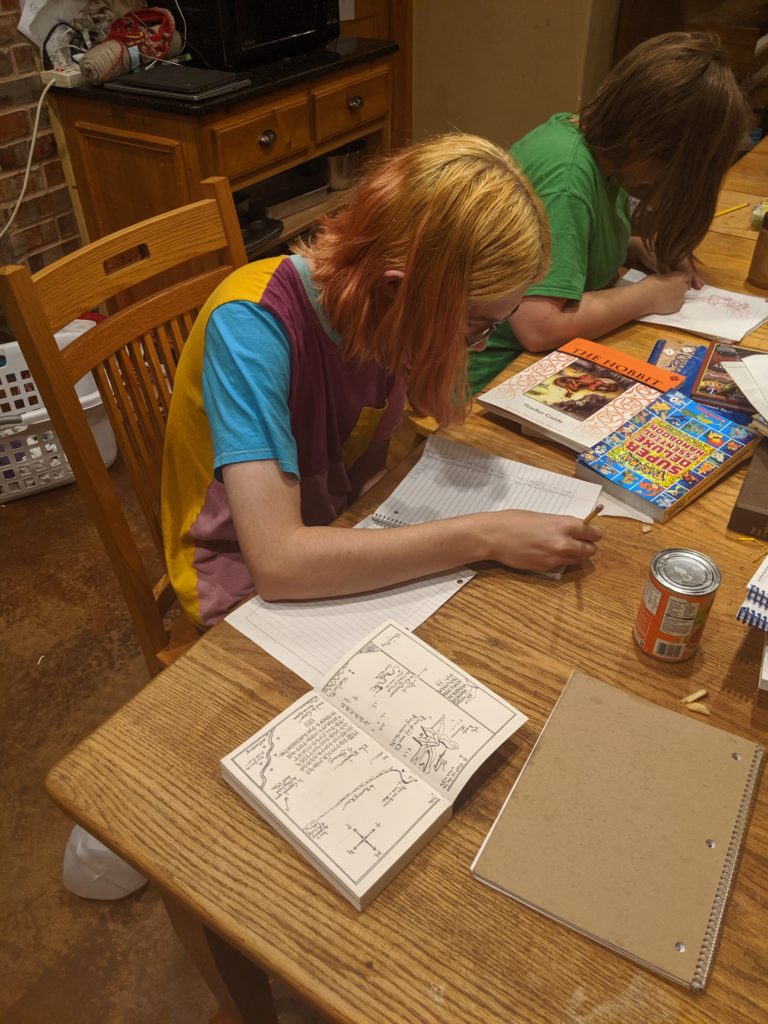 We are also memorizing the Dwarves' Song. So Gloria is writing that in runes as well.
Fall is here and we love it. Our foxy baker is keeping the oven on all the time with fresh bread and cookies. Today is gingerbread cookies, a little sweet. Faith likes pumpkin spice but not pumpkin, so this is the happy compromise. Not sure what to do for dinner. We don't eat meat on Friday, so I tend to fall into a few meals that everyone likes that are meatless, like scrambled eggs or fish. It's difficult to make the whole crowd happy though. I expect it will be eggs.
Little guy is very sleepy and nursey today and last night. Hope he's not sick!