I postponed the book club to next week. Faith finally got the crud yesterday, so I stayed home with her, Perry and Quine while Sean and the rest of the kids went to All Saints Mass. I don't think anyone will be contagious tomorrow, but I know I can't be ready in time because I still feel kinda crummy myself. So, next Friday.
Gilbert and Abby are building a timeline fur American History by annotating Timeline (the game) cards.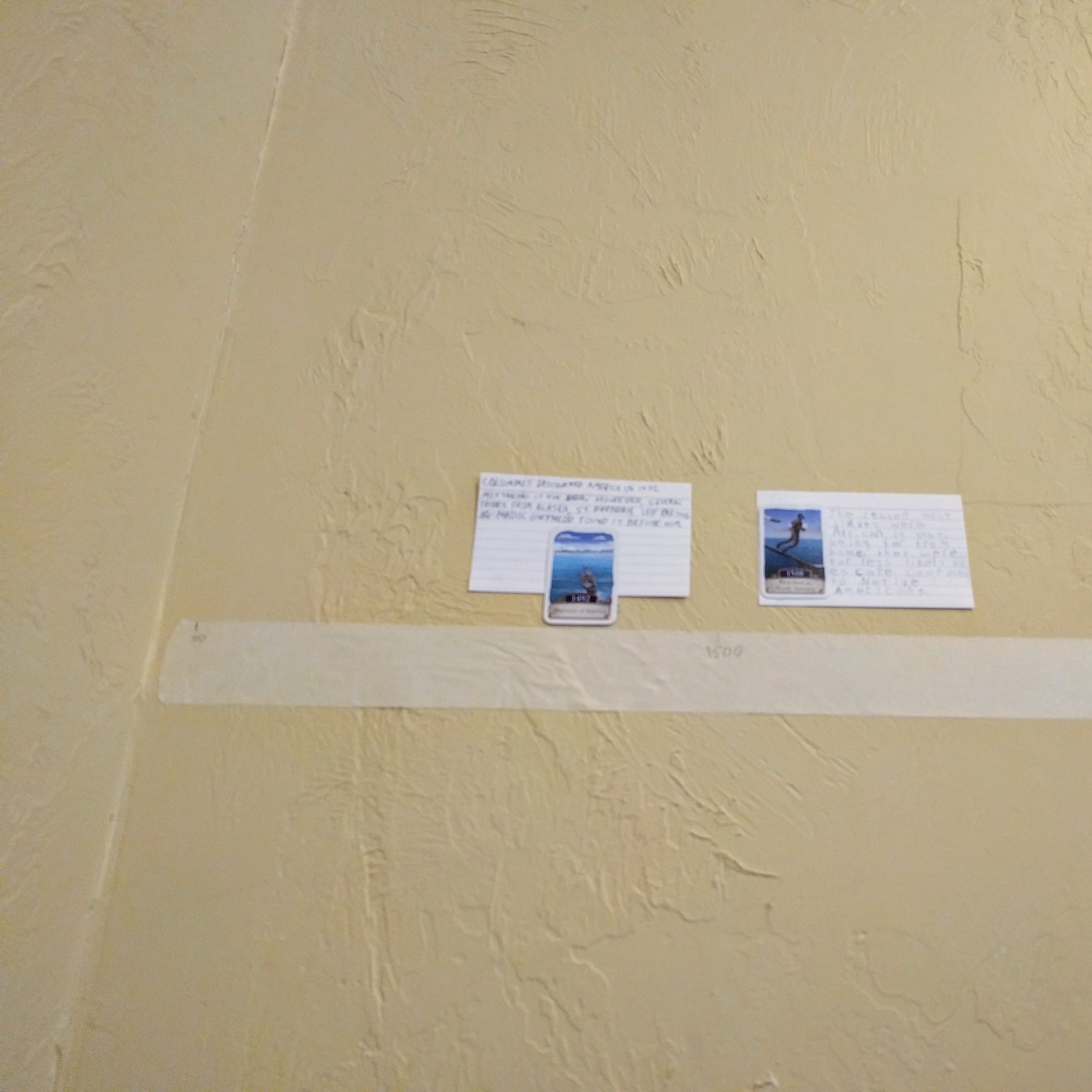 Gilbert likes Abby's formatting better and said he's going to redo his card.
Now, off to start dinner prep! Side note: Anna and Elsa look like bug creatures. Those eyes!