I had a hard time sleeping last night. I'd say I sleep poorly about half the time. I'm still deeply grieving my parents' deaths, and I think that has something to do with it. It's not the babies, really, both little boys sleep well. Perry might wake in the night once a week or so, and Malcolm nurses around 11 and then is out for several hours. Nobody to blame but me.
So I'm pretty groggy today. I'm offering it up. The children are all still sleeping as I write.
Except for Dorothy who just woke up.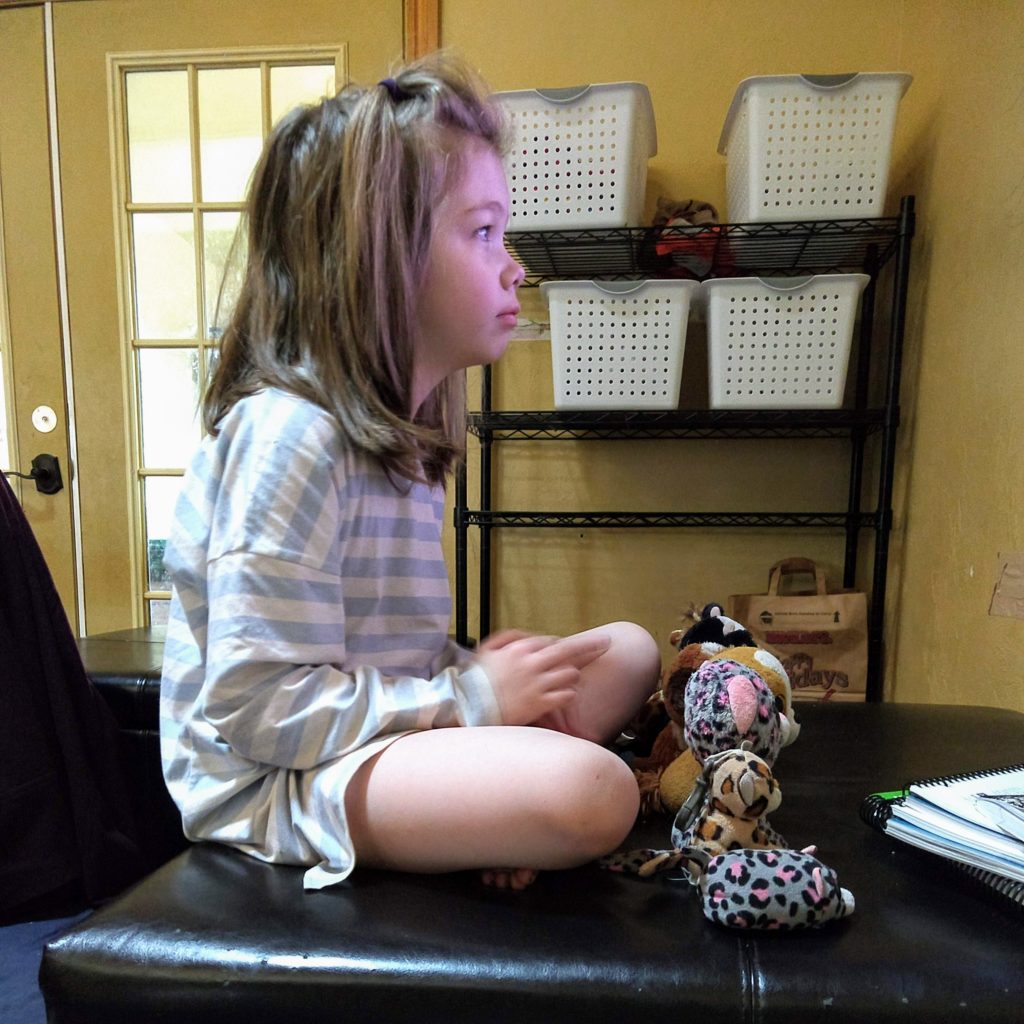 She's watching one of the nine or so iterations of Littlest Pet Shop, a cute, if predictable show with bug-eyed animals learning important moral lessons. There are worse things. Notice her row of animals in front, to watch it with her. I do love six year olds. There's my Bookshark IGs in front of her, I was in the middle of reading up for the day when she came in.
I think I hear Perry, and I need to go rouse the slugabeds.